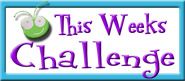 #87 – Thank You
Hello everyone,
I hope you had a wonderful Black Friday. I know I did. I have so much to be thankful for. Top of the list would be my family. That is why I chose to make a thankful card for a military serviceman. This card along with a care package will be going out this week.
I used the Stand and Salute
I used the second key (the flag) and took off the yellow chain so I could make the card 4 1/4 X 5 1/2. I cut out the eagle at 3" and I embossed the blue area for stars with swiss dots and rubbed white craft ink over it. The thanks is from wild card. I then attached the flag to a white base card.
Thanks for taking a look.
Tammy