Hello Everyone,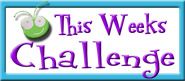 Valentiny Cards!
Create a 3"x 3" card for Valentine's Day
As always, there needs to be Cricut cut on your project.
I created my 3 x 3 card out of craft card stock. I cut a heart out of the center of the card using MCT's heart stitched die and I also cut one out of cream CS for the inside of the card. I also used MCT's teeny tags greeting and die. (sweet friend) I then cut the cupid from the Sweethearts Cricut Cartridge at 2.75 and layered the heart on top. I also cut out the scallop from the Accent Essentials Cart at .40. It was so much fun making this card.I also colored the arrow with a clear gelly roll pen and did some black stitch lines around the card along with distressing the edges with vintage photo. My pictures aren't the greatest but I am working on trying to take better ones.
Hope you enjoyed,
Tammy